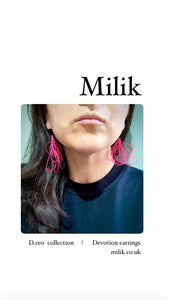 Super trendy, original and creative statement earrings. Designed to bring you the volume and the comfort when you wearing them. They super ultra light! 
They are made locally hand crafted by myself and each pair of earring like all pieces I made are slightly twisted giving you an original design each time. 


matetials: sterling silver, velvet, silk.